Tango
Lodge
Tango Lodge is one of the most friendliest
hunting & fishing lodge in SouthAmerica.
Located In Uruguay, Paysandu. Surrounded by rivers and farms.
Tango Lodge is a hunting & fishing paradise:
-Privet Cheff to prepare all your hunting
-Open Bar
-AC in all rooms
-Fire Pit
-Gun room
-Direct TV in all rooms
-TV & Pool table
-Maid Service twice a day
-Booth Cleaning every day
-All hunting species within 15 to 45 min driving distance
- Swimming Pool
-Massage
-Horse Riding & Wine Tour for non hunters.
Read more
Hunting


&

Fishing

Morning hunts are either pigeons or perdiz. Limits vary depending yearly hunting seasons however all hunts are incredible. Great blinds for pigeons hunting, no need for waders in case of rain. Perdiz over pointing dogs. Our English Setters are well trained and patient, terrain is normally easy walking. High volume dove hunting is a must to try and golden dorado fishing in the Uruguayan river just 15 kilometers away of Tango Lodge is something you need to do ones you are here.

Read more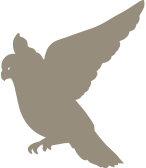 Pigeons
The pigeon hunting in Uruguay

Doves Hunting
The dove hunting in Uruguay
Perdiz Hunting
There is nothing like the thrill of hunting

Golden Dorado Fishing
Catch! Release! Repeat!
Friends

on the

field

For Perdiz hunting, a good dog is necessity for success. We train German Braco, Brittany Spaniels, and English Setters. These highly trained hunting dogs are kept year round despite only a 3 month season to ensure quality performance year after year.

Read more
A brief


history

When Blackriver Outfitters was founded in 2004, brothers Juan Pablo & Jose Ignacio Portela had their dreams realized. Named Blackriver because of Rio Negro county! For nearly fourteen years now, Nacho & JP have owned and operated Blackriver Outfitters. With world class wing shooting is South America as the Portela Brothers main goal, Blackriver can choose the wing shooting program that best fits their hunting desires. For a firts-class bird hurting experience in South America, look no further than Blackriver!

Read more