Imagine if you will, a paradise that combines the best elements of exciting wingshooting with the refinements of fine living in a Tuscan-like vineyard nestled among the rolling hills of Uruguay, where days are filled with fast-paced almost chaotic volume dove shooting, and midday breaks feature fresh lunches and sips from the vineyard, served al fresco under a warm winter sun. The scent of wild flowers, fruit trees, and barbecues over glowing coals fill the clean air. Carmelo Lodge combines all the features of a refined and inviting vineyard stay, plus dove shooting that is as exciting as any in South America. This is the perfect holiday for couples or a family group that wants to enjoy great shooting and great living in the friendliest little country you could ever wish to visit.
Lodging right in the heart of a notable boutique winery- one of the most exclusive wineries in Uruguay, surrounded by captivating topography and landscapes.
Easy to get to- an overnight flight to Montevideo from the U.S. and a beautiful drive through gently rolling country places you on the doorstep of Carmelo Lodge
A modern and inviting lodge with eclectic yet welcoming design, lovely rooms, and room enough for a family or private party.
Fine dining, surrounded by vineyards that produce Tannat, Viognier and blends that complement each meal.
Weather – A microclimate generated by the union of the Uruguay and Paraná rivers that make up the perfect environment for dove habitat all year round.
Dove shooting- and lots of it! Shoot doves in the rolling slopes and vineyards of this rich wine producing area, with flights of birds that rival any population of doves you'll see anywhere in South America.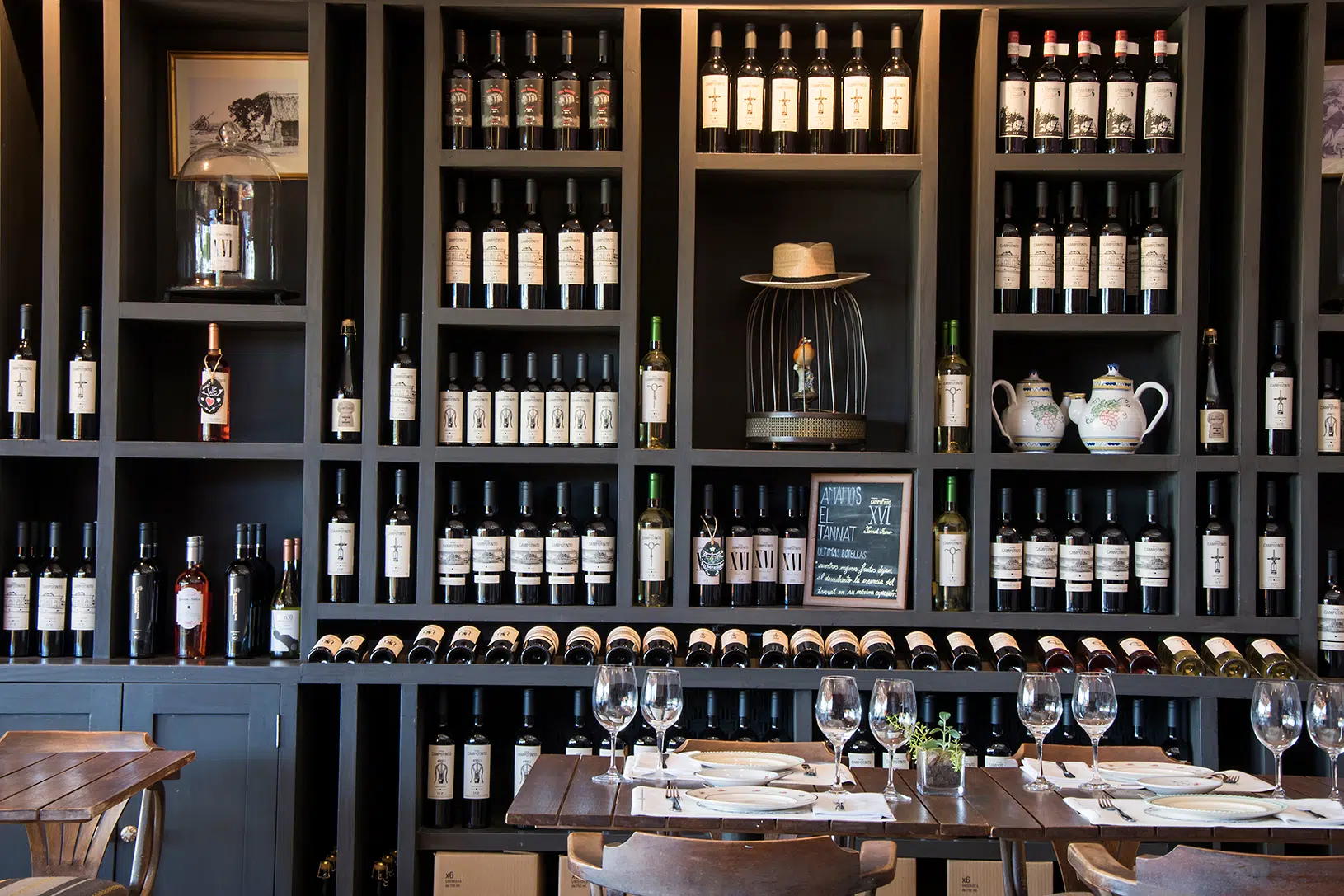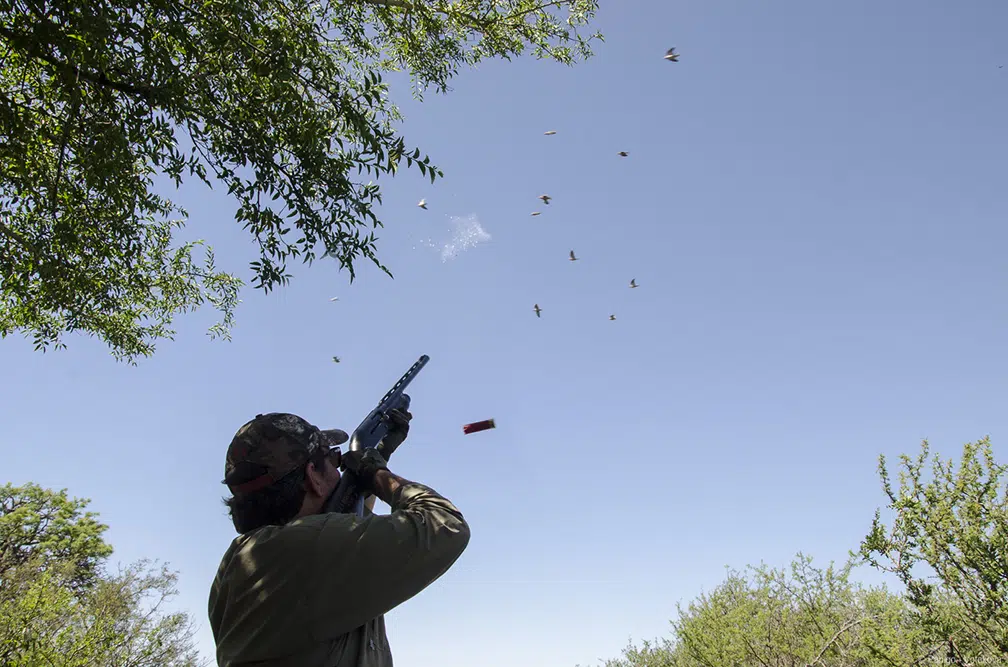 Capacity: 14 guns in 10 rooms.
Accommodations: 10 rooms with king size beds and en-suite bathrooms, ranging from 82 to 110 square feet, fully equipped with Wi-Fi, TV, minibar and the right climate for each season.
Comfortable living room, as well as an inviting sitting area with windows offer a relaxing setting with their views across the Uruguayan countryside and winery.
Open bar with a special selection of the best local wines, brought directly from the Campotinto Winery.
Within the courtyards you will find an inviting pool and a large fire pit area where barbecues are cooked at dawn, with sitting areas perfect for relaxing after a long day in the field.
WiFi Internet access and satellite TV.
A gourmet dining experience each day, with delicious menu options including local Uruguayan beef as well as wild game and fine wines, locally sourced fruits and vegetables, traditional Asado and more.
Maid and laundry service.
Masseuse.
Professional hunting guides.
Gun rental, with a selection of fine 12, 20, and 28 gauge shotguns, available in over and under and semi automatic.
Possibility to have dinner at other local wineries, or extend your stay to enjoy the very best wine experience.
Wine tours, dining options, and golf course (optional).