Incredible non-stop dove hunting in Argentina
FlyWays is the collection of two of the top dove shooting lodges in Cordoba, Argentina – Los Chanares and Posta del Norte. In 2011, we created FlyWays as the umbrella company covering Argentina's most exclusive line of wingshooting lodges for dove hunting in Cordoba. Each one of our Argentina dove hunting lodges has its own characteristics and unique strengths.
For example, Los Chanares provides a premium experience with non-stop dove hunting in Argentina 1:20 from Cordoba airport. Posta del Norte gives small groups the ability to have the private lodge and has an unbeatable price for dove hunting in Argentina. Below are some of the unique qualities that differentiate us from the rest of the lodges in Cordoba and are consistent across all two operations:
Newly built relaxing Jacuzzi an pool house to enjoy after dove hunting
Superb accommodations at some of the nicest lodges in Argentina.
8 Bedrooms with 2 double beds and a private bathroom in each
Incredible food and wine. Special mention for those delicious field lunches.
Over-the-top service with lodges run by owners and not managers.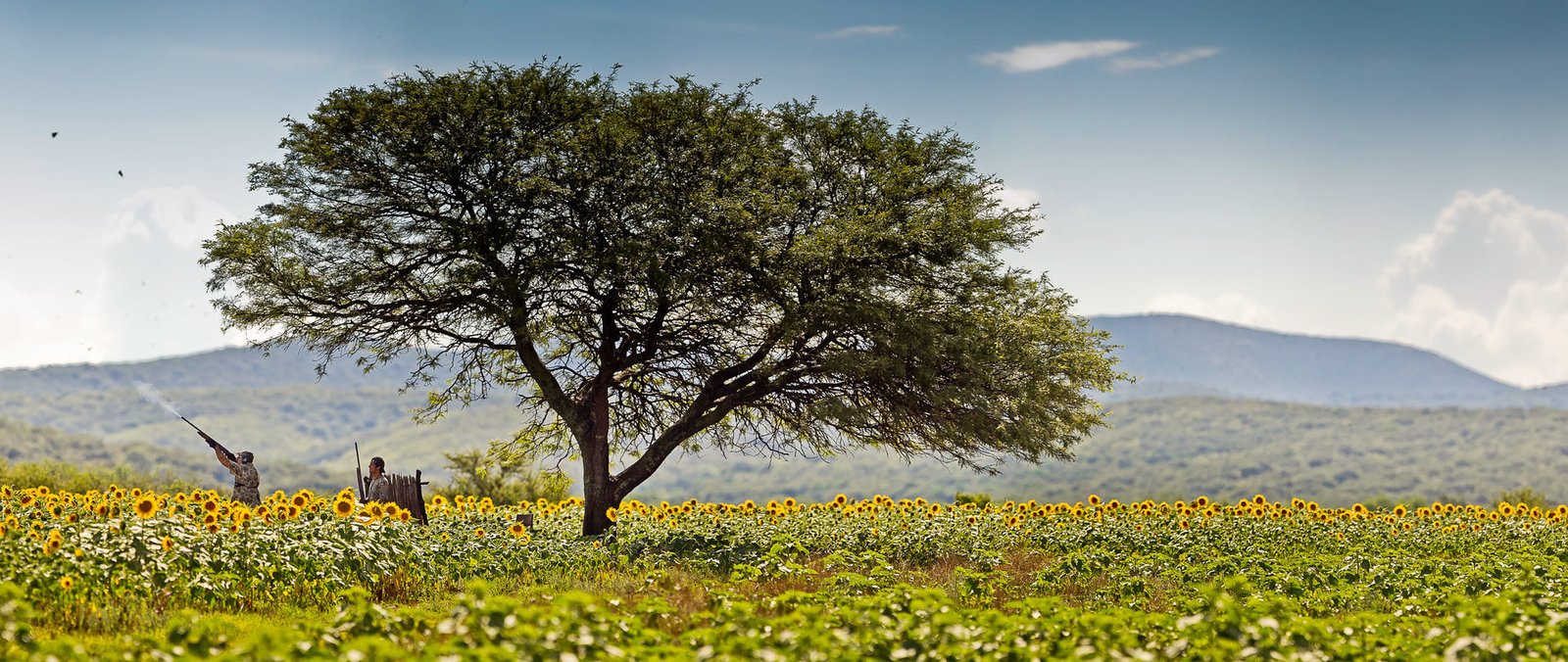 8 Bedrooms with 2 double beds and a private bathroom in each
CAPACITY
Private lodging for groups of 6 or more
*Minimum party of 4.
Ideal for corporate groups
Posta has been positioned in the crowded Cordoba market as the place to go if you have a small group and want a private setting. With a group size of only 6+ people the entire lodge is reserved. The lodge was built with this idea in mind. Beautiful Posta del Norte lodge has a private setting that allows hosting some of the most affluent groups that come hunting in Cordoba. Catering to very high end clients. Everything at Posta has to be perfect; the lodging, the service and the hunts are constantly being improved. Today Posta is proud to attract clients not only because of the private setting, but also because it provides one of the best all-around dove hunting experiences in the world. To that end, Posta del Norte was recognized in 2015 as an Orvis Endorsed lodge.
Private lodge reserved with only 4 people
Purpose built lodge
Focus on lodging, shooting and service
Orvis Endorsed lodge
One of the best all-around dove hunting experiences in the world